Ethereum is a smart contract platform that enables developers to build decentralized applications conceptualized by Vitalik Buterin in 2013. ETH is the native currency for the Ethereum platform and also works as the transaction fees to miners on the Ethereum network. When running on the blockchain a smart contract becomes like a self-operating computer program that automatically executes when specific conditions are met. On the blockchain, smart contracts allow for code to be run exactly as programmed without any possibility of downtime, censorship, fraud or third-party interference. It can facilitate the exchange of money, content, property, shares, or anything of value.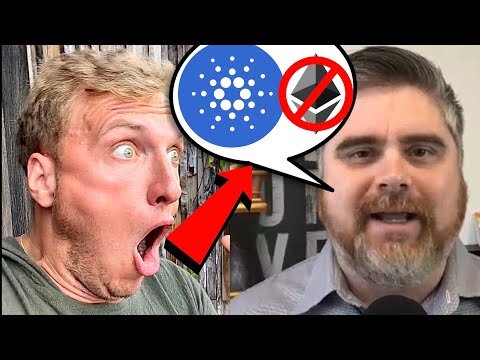 Charts can be used to find potential areas of price support and resistance, and may also be used to spot trends or technical trading patterns. Trading and investing in cryptocurrencies has become increasingly popular over the last year, as it could potentially present a good long-term opportunity. Most cryptos have a limited amount of units or tokens that can be mined. Given the laws of supply and demand, if demand rises while supplies remain the same, prices are likely to climb. In fact, they could potentially rise sharply from current levels, and there is no telling just how high they could go. After the Ethereum 2.0 Beacon Chain went live in the beginning of December 2020, it became possible to begin staking on the Ethereum 2.0 network. An Ethereum stake is when you deposit ETH on Ethereum 2.0 by sending it to a deposit contract, basically acting as a miner and thus securing the network.
Ethereum Price Outlook
For example, if a protocol allows for miners to charge more to process blocks or transactions, it could create inflation, devaluing the cryptocurrency. While the old protocols users usually fade out over time and have not shown to have a noticeable historical effect on the valuation of Ether, Hard Forks do bring the potential for volatility. As new changes are implemented, traders wait to see what impact the new protocol will have on the networks' performance and if it will impact the coin. Ethereum, and with it Ether, are user-supported products that are built on a ledger system, allowing all computers on the network to see the full history of all transactions. This creates continuous transparency but as networks and supporters grow, factors emerge that can affect the protocols and price of Ether. When a cryptocurrency is premined, it means that a certain number of coins are created and distributed at launch.
72 million of these were obtained from the first-ever block on the ETH blockchain. 60 million of these had been assigned the crowd sale original contributors that funded the project and the rest allocated to the development fund. Decentralized finance where the Ethereum blockchain is used as an intermediary for automated and cost efficient transactions. Competition from other smart contract networks such as the Flare Network . Regulations around the Ethereum platform or use of crypto in general.
In fact, A house was recently sold and the transaction was performed using a cryptocurrency. Ethereum, is a decentralized platform that allows for the running of applications without any downtime, fraud, censorship of third-party interference. Ethereum uses blockchain technology to allow network users to send and receive payments. A simple explanation for how the network operates is that it uses a massive amount of nodes that are all connected.
For additional information regarding the risks associated with cryptocurrency trading please see the Robinhood Crypto Risk Disclosures and Crypto Web Disclosures. Ethereum has the second highest market capitalization after Bitcoin, and pioneered the concept of "smart contracts" on the blockchain while also being able to record transactions. While the development of Ethereum is led by one person, it has a full team of developers working behind it to further its platform.
What Is Ether?
He decided to develop a new platform with a more general scripting language when he couldn't get buy-in to his proposal. If Bitcoin can begin to consolidate in the $55,000 to $57,000 range, Ethereum will likely experience a relief rally to $1,850. Much of Ethereum's price action is dictated by Bitcoin, which in itself has struggled this week after forming a new all-time high above $61,000 over the weekend. However, a bounce from this region would form a crucial higher low from the sell-off in late February, which could trigger a notable bounce back into the $1,800 to $1,850 range. This dramatic volatility attracted global attention with the mainstream media running near-daily reports on the price of Ether.
But the bitcoin blockchain is confined to enabling digital, decentralised money – meaning money that is not issued from any central institution unlike, say, dollars. Ethereum's blockchain is categorically different in that it can host both other digital tokens or coins, and decentralised applications. The views and opinions expressed here are solely those of the author and do not necessarily reflect the views of Cointelegraph. As for the remaining open interest, bulls are mainly in control because the recent price hike to $1,800 obliterated 83% of the bearish options. While a $1.15 billion options expiry could be worrisome, nearly 56% of them are already deemed worthless. This has been caused by excessive optimism from call options buyers above $2,160 and the recent Ether price increase resulting in the annihilation of neutral-to-bearish puts.
Gold Price Charts
At the time of writing, ETH/USD is trading at $1,455, about 7.6% in the red. Ethereum was first created in 2013 by founder Vitalik Buterin and Ether is the cryptocurrency that is generated on the Ethereum platform.
Can 1 Bitcoin make you a millionaire?
While it may be difficult, theoretically, one bitcoin can eventually make you a Millionaire. The value of bitcoins changes regularly, sometimes quickly. So if you buy or mine $10 in bitcoins, then trade them for $1000 because the value increased, you will have made $990.
The Ethereum network went live on July 30th, 2015 with 72 million Ethereum premined. The word has been in a lot of headlines as the cryptocurrency world's new favorite thing soared in value. The ethereum price of something called an ether token grew in value up over 3,000% from . Ethereum is not just a platform but also a programming language running on a blockchain, helping developers to build and publish distributed applications. The Ethereum price page is part of Crypto.com Price Index that features price history, price ticker, market cap and live charts for the top cryptocurrencies. These fees will then be burned, reducing the overall ether supply—something that is itself a controversial topic among the cryptocurrency community.
Ethereum is a decentralized open-source blockchain system that features its own cryptocurrency, Ether. ETH works as a platform for numerous other cryptocurrencies, as well as for the execution of decentralized smart contracts. The information provided does not constitute, in any way, a solicitation or inducement to buy or sell cryptocurrencies, derivatives, foreign exchange products, CFDs, securities and similar products.
Ethereum Market Updates
A survey recently cited by Nathaniel Popper in The New York Times indicates that businesses are far more bullish on ether, and the future usage of Ethereum, than bitcoin. Almost 94% of surveyed firms said they feel positive about the state of Ether tokens. Its upward march was underpinned by a spike in interest by big Wall Street and tech firms into the cryptocurrency.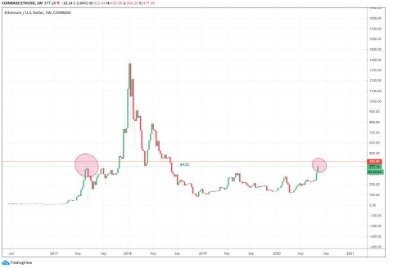 As with any investment, it pays to do some homework before you part with your money. The prices of cryptocurrencies are volatile and go up and down quickly. This page is not recommending a particular currency or whether you should invest or not. ETH price pulls back from its all time high as CME Group launches Ethereum futures contracts.
I Heard That A New Version Is Launching Called Ethereum 2 0. What Is That About?
With the asset's price rising and falling to such highs and lows, Ethereum is an especially great asset for traders who can take advantage of these price swings with a long or short position. Using the table below, you can get an easy top-down look at the minimum and maximum price forecast for Ethereum and use it to understand what is possible in terms of highs and lows. Continuing to follow along with Bitcoin's trajectory isn't all positive for Ethereum. Continuing the roadmap the fractal presents would take Ethereum to another bear market come 2024 and begin to break out starting in 2025 into a new bull market once again.
The information provided does not constitute, in any way, a solicitation or inducement to buy or sell cryptocurrencies, derivatives, foreign exchange products, CFDs, securities and similar products.
Ethereum 2.0 brings a very different flavor of design that aims to addresses those issues by way of using Proof-of-Stake , Beacon Chain, Sharding, and Execution Environment.
For more information please read our full risk warning and disclaimer.
As the expiry date grows closer, a growing number of put options will lose their value if Ether remains at the current levels, increasing the advantage of the neutral-to-bullish call options.
EthereumPrice.org launched in March 2016 to allow users to easily track the price of Ethereum both historically and in real-time.
However, as every seasoned cryptocurrency user knows, both currencies are extremely volatile and are as liable to crash by extremes as rise by them. Bitcoin's price fell 85% in the year after the last bull market in 2017, while ether was down by 95% at one stage from its previous high of US$1,428.
The publicity generated has been a major boon for the ecosystem, attracting thousands of new developers and business ventures alike. In 2018 the amount raised through Ethereum-enabled ICOs reached almost $8bn, increasing from just $90m in 2016. Join 10,000+ others who digest unique & fundamental analysis each week. Today, we'll look at major developments contributing to bullish fundamentals underlying ETH price, as well as reasons why BSC and Cardano do not, as of yet, pose a real threat to Ethereum.
Can I buy ethereum stock?
Ethereum doesn't trade on any major stock platform. You can't go to your online discount broker and buy Ethereum. You have to convert it into your wallet. If you're not sure about using a digital wallet, and want to invest via an ETF, you can't do it yet.
The possibility exists that you could sustain a loss of some or all of your initial investment and therefore you should not invest money that you cannot afford to lose. You should be aware of all the risks associated with foreign exchange trading and seek advice from an independent financial advisor if you have any doubts. In the past 24 hours, the cryptocurrency market managed to recover about 80$ billion in market capitalization reaching $1.81 trillion. The next target is the astronomical $2 trillion capitalization level. "I'm concerned by a potential rebellion by the miners, which could weaken the credibility of the ethereum network," says Richard Johnson, the chief executive of Texture Capital, speaking via email.
Buy Eth
Prior to ETH, Buterin co-founded and wrote for the Bitcoin Magazine news website. Ethereum has a total of eight co-founders — an unusually large number for a crypto project. Ethereum was first described in a 2013 whitepaper by Vitalik Buterin.
Charles Hoskinson and Gavin Wood have since moved away from Ethereum to work on other projects. The other 50 million coins have been generated as block rewards to ETH miners. Initially, the reward was set at 5 ETH per block but was later decreased to 3 ETH in 2017 before being reduced to 2 ETH last year.
Also, the ETH 2.0 usage can make the innovation and its cryptographic money more alluring. The entire market has a bull run, so the Ethereum cost can show us a new high point toward the end of 2021. Most experts agree that in 2021 Ethereum price will increase up to $7K. We accept that Ethereum-based ventures and the DeFi market will fortify the ETH position available and give the premise to additional development. According to LongForecast, Ethereum would cost between $139 and $184 in 2021. The year 2023 will be more fruitful when they have an Ethereum price of around $553 at the end of the year. The ensuing trends with regard to the ETH price were primarily a reactionary expression of those of Bitcoin, which saw it spinning its tires during the year in a bearish pattern.
EOS is arguably the second most popular smart contract blockchain platform after Ethereum. The platform can handle as many as 3,000 transactions per second. The majority of people, mostly novice crypto investors, often use Ethereum to refer to the cryptocurrency, which is technically inaccurate. Ethereum is the platform, and its native digital currency is called Ether – traded as ETH. Ethereum was the first blockchain solution to enable smart contracts — programmable contracts designed to execute when specific predetermined terms and conditions are met. These contracts eliminate the need for intermediates between contractors and help reduce transaction costs.