If you wield a gauntlet and a wand at the same time you can use the gauntlet to extract and use the energy in the wand. Transfer energy through the wand will consume it, so you will never be able to have infinite energy in a single wand. This will force players to build big bases with big energy storage and extraction, then send that energy to the wand and manipulate it with gauntlet. Wands have a max Vis capacity and discount determined by their materials.
In my point of view Thaumcraft was always the mod about learning things discovering things, but now it feels like making that to get that.
I have a reflection that TC4 was more open for exploration and kept the good stuff longer than TC6 does.
I had writting much more other thing than wands up there.
But with Thaumcraft 6 I played it ones and now it feels always the same.
Just because I write that I liked the wands more then the gauntlet doesn't mean Azanor will bring them back.
I know people will now say it is better because it is much easier, but just by making something easier, doesn't mean it is better. If you don't want to do it you don't need to do it. I don't understand the point of that, why should someone make the research, when he doesn't need to do it. There are two options for a first wand, which is needed to begin Thaumcraft. The standard path is making the Iron Capped Wooden Wand as the Quest Book suggests with "Your First Wand". The Quest Book doesn't cover everything in Thaumcraft but provides a good guide towards what should be next.
Thaumonomicon[edit edit source]
At the first opportunity, a player should replace their wand with a gold-capped greatwood wand, and discard the iron/wood one. By this point, the player should also have mastered the "Node Preserver" ability, so that their own abilities will back up the potential of their tools. More advanced thaumaturges will combine cores of silverwood or elemental materials, with caps of mystical thaumium or void metal.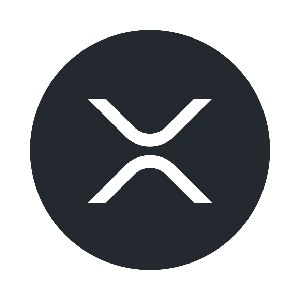 Just because I write that I liked the wands more then the gauntlet doesn't mean Azanor will bring them back. Also if you have other things to do then writting about Thaumcraft, then why are you not doing something else, because you are exactly doing that. And now just let it go because as I said this is getting me to childish, becase people don't accept what other peoples like.
This energy can be tapped by playing vis relays near the energized node.Each relay acts as a conduit for CV and any number of relays can be placed within 8 blocks of an energized node. Relays also transfer energy to each other allowing you to create a network that transports vis to anything that needs it, like the Infernal Furnace . Relays use a branching system, so each relay can have only one source (either another relay, or an energized node), but may have multiple 'child relays that branch off it. The more advanced constructs are multiblock constructs (described in the Thaumonomicon), which require considerable amounts of vis from the wand to be activated.
The second and more risky option is obtaining a Profane Wand from a Heretic Villager trade, as covered in the Stone Age Thaumcraft Guide, which gives Warp when it recharges. Naga Scales can also be obtained via a combination of Naga Bees and Magic Metal Berry Crops for Naga Scale Fragments and the Thaumium necessary to repair them in a MV Assembler. The process takes some time, but when it is done the node will change into an energized node. Caution should be taken to keep both the stabilizer and transducer active from now on.
Locating Nodes[edit edit source]
The Thaumonomicon can be rarely looted from towers in villages, or crafted by right-clicking a Bookshelf with a wand. The Arcane Worktable is made similarly, with a Table instead of a Bookshelf. It is possible to turn an energized node back into a normal node. Simply cut the redstone signal to the transducer and it slowly turn it back into a normal node. Caution should be taken however since the node will be completely drained of vis and thus runs the risk of being damaged." The amount of energy a node produces per tick is finite, so attaching too many devices to a single source might exceed the amount of CV it can produce.
This subreddit is primarily for discussion of Thaumcraft. However, discussion of other magic themed mods such as Ars Magica, Witchery, and Blood Magic is also welcome but could receive more traction elsewhere. I honestly love the TC 4 mod and TC 6 is pretty disappointing to me.
With some research, a thaumaturge will learn to build a Wand Recharge Pedestal. When placed near a node, a wand or any variation can be placed in the pedestal, and will automatically drain from all nearby nodes. (The hazard of draining the node dry still applies for low-quality wands.) An additional accessory can be added to the pedestal, called the Compound Recharge Focus (no relation to wand foci). With this in place, the wand can also drain compound aspects from a node, receiving one point of some primal (a component of the aspect) for each compound point drained.
You can also 'tune' a relay to one of the primal aspects by using an appropriate vis shard on it. Clicking on it with a wand will also cycle through the possible attunements. This does not limit what vis can flow through that relay, but it does prevent it from connecting to any other relay except untuned ones or ones tuned to the same primal. Once an Energized Node has been researched and created, it can be used to distribute energy through Vis Relays. A special version of these relays is the Vis Charging Relay, which can be placed atop an Arcane Workbench.
Vis may be found by killing mobs (the other orbs that drop besides experience), drawing it from Nodes found in the world, or by breaking Primal Shrooms.
(The hazard of draining the node dry still applies for low-quality wands.) An additional accessory can be added to the pedestal, called the Compound Recharge Focus (no relation to wand foci).
I can understand some of your complaints (especially regarding wands and auras), but I think regarding what azanor wants to create, that he wants to do this mod in a new way.
Essentia are vital for alchemy, the Infusion Altar, and running certain machines, like the Lamp of Growth, Arcane Bore, or Thaumic Replicator.
I understand your opinion, but i don't think that wands needs to be returned.
I think there should be a connection between research and thesis other than 'here you habe an artifice research token'.
That said i was expecting an evolution of the concept, and i'm quite surprised of the total removal. I'm quite confident Azanor has great plans, i'm looking forward for them. TC6 is not finished yet, and the almost total absence of the late game and eldrich is a prove that he is still experimenting with the basic mechanics of the mod.
Research[edit edit source]
If the player moves near these orbs with a wand (etc.) in their hotbar, the they will pick up the aspect orbs much like items, but instead of their inventory, the vis will be gathered into the wand. If there is more than one wand in the hotbar, the leftmost one will take priority, but once that is full in a given aspect, the next wand will take the energy, and so on. Additionally if a player has one or more primal charms in their inventory, these will produce aspect orbs, which will fall off the player and can immediately be picked up.
Essentia are vital for alchemy, the Infusion Altar, and running certain machines, like the Lamp of Growth, Arcane Bore, or Thaumic Replicator. These are nexuses of Vis power which can be found in the world. After scanning them with a Thaumometer, their location will be marked down in your Node Tracker (bound to "I" by default). A node will not be scannable if it contains undiscovered aspects.
Flux[edit edit source]
They are much easier to spot through a Thaumometer or by wearing Goggles of Revealing (locked behind greatwood wand progression). The aspects that make up objects can be scanned by using a Thaumometer. Hold down both Shift + right-click to scan without interacting with a block.
I agree with Mr3DAlien, TC in TC6 (and partially in TC5) has lost a lot of its complexity, without any real compensation. The new one is actually a nice experiment, but it's way to random and quest-like, no more logic and intuition. Everything you do is jst writting mad sit because I have other meanings of Thaumcraft then you do.
Once the thaumaturge has learned the Node In a Jar construct, they can collect nodes from the landscape to create a Node Room for easy recharging of all aspects. See the article on nodes for more details on node rooms. First of all if porting Thaumcraft 4 to 1.12 would be allowed, I would do it myself, second you really shouldn't attack people because they like other Stuff then you do.
+ If a player is holding an item and has an empty slot in inventory, places the item in hand into the empty slot. Warp will randomly provide in-world effects depending on the total amount of all types. Low levels of Warp are manageable and can be annoying, but aren't very harmful. Large amounts of warp can and WILL end a run if obtained too early on. (Unless capable of surviving random Wither boss spawns.) Some eldritch secrets cannot be understood without at least 50 warp. The Eldritch tab first unlocks at 30 warp, which gives access to Void Metal.
Wands, Staves, and Scepters
Once this is set up, the relay will rapidly charge any wand or scepter placed in the workbench. However, since staves cannot be placed in a workbench, they cannot be charged this way. To be useful for anything but the simplest constructs, a wand, staff, or scepter must be charged with vis. It collects vis separately for each aspect — for example, a wand could be full of Ignis while being empty of Perditio.
Is exactly 100% with no difference the same thing as different wands. Evything I say is that I personally think, that wands are more fitting to thaumcraft then the gauntlet. I had writting much more other thing than wands up there. But everything you now do is to scream, because you want the gauntlet instead the wand.
They will also find more use for scepters and staves, which grant greater vis storage at the cost of more specialized functionality. So hello, I played through the complete Thaumcraft 6 mod now, and I have something to say. So Thaumcraft 6 isn't really bad, but it isn't really good in comparison to Thaumcraft 4/5. Don't understand me wrong but Thaumcraft was a mod who got from Version to Version better and better. But with Thaumcraft 6 it feels a little bit like a step backwards which I don't really understand. In Thaumcraft we had a good upgrade System for the Arcane Workbench.
But it feels like a child who wants to be like his Hero and does a really good job, but never will make it. I don't really understand why you but everything that was in my opinion Thaumcraft and put it into the Trashcan. It just feels so sad that my favourite mod isn't that good anymore as it was. Flux is the second of Thaumcraft's consequence mechanics.
I don't see why people, on the other hand, are complete the opinion that it is sad, that wands got removed but then try to say this is still there and stuff like that. I can understand some of your complaints (especially regarding wands and auras), but I think regarding what azanor wants to create, that he wants to do this mod in a new way. And even though I'm still a huge fan of TC4 I can understand him…